Eat and drink locally at one of many restaurant and cafe establishments in the Glen Abbey area.
View upcoming events in Glen Abbey and surrounding Halton area.
Have an event you would like to include? Email us.
Get out and enjoy what Glen Abbey has to offer.
Here is a list of local parks and trails in your area.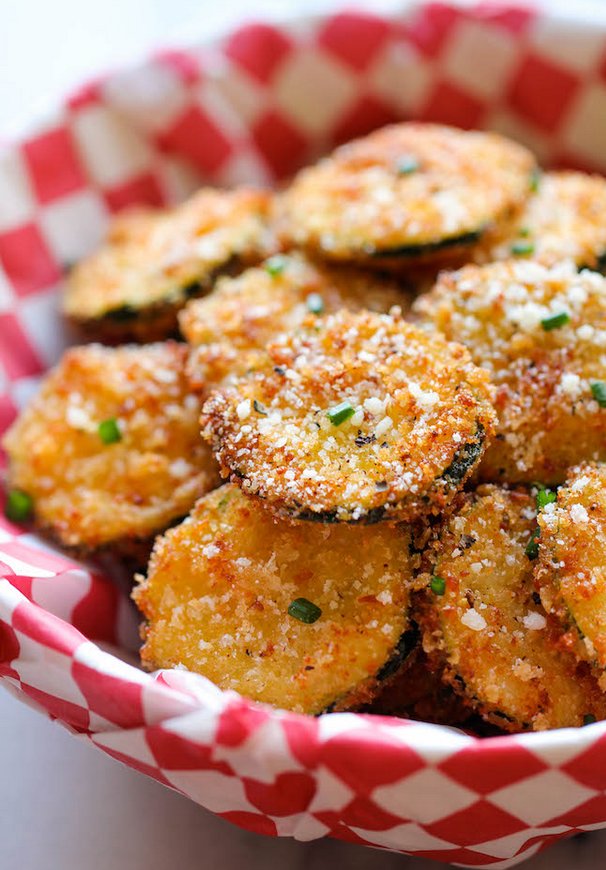 Yummy Appetizer: Zucchini Parmesan Crisps
1/2 cup vegetable oil
1 cup Panko breadcrumbs
1/2 cup fresh grated Parmesan cheese
2 zucchini's, thinly sliced to 1/4-inch thick rounds
1/2 cup all-purpose flour
2 large eggs, beaten
Recipe Credit: Pinterest / damndelicious.net
Directions
Heat vegetable oil in large skillet over medium high heat. In a large bowl, combine Panko, Parmesan; set aside. Drench zucchini in flour, dip into eggs, then in Panko mixture, pressing to coat. Add zucchini rounds to the skillet, 5 or 6 at a time, and cook until evenly golden and crispy, about 1 minute on each side. Transfer to a paper towel-lined plate. Serve immediately.
Submit an Article
glen abbey,glen abbey oakville,oakville ontario,glenabbey,oakville events,oakville festivals,halton events,oakville stores,Town of Oakville,glen abbey golf,glen abbey dental,community,oakville homes for sale,oakville real estate,schools,parks,trails,halton
glen abbey,glen abbey oakville,oakville ontario,glenabbey,oakville events,oakville festivals,halton events,oakville stores,Town of Oakville,glen abbey golf,glen abbey dental,community,oakville homes for sale,oakville real estate,schools,parks,trails,halton