Glen Abbey Community
After 200 years the Town of Oakville is still flourishing. Today the town is home to approximately 180,000 residents! It is made up of so many different, beautiful and unique family communities and Glen Abbey is no exception.
Located between Bronte Road and Dorval Drive, the QEW and Upper Middle Road, Glen Abbey is considered one of Oakville's most desirable neighbourhoods. It is named after the famous Golf Course, The Glen Abbey Golf Club, designed by Jack Nicklaus.
This exceptional community is filled with nature & biking trails, incomparable recreational facilities and fantastic schools. It is a neighbourhood where many people choose to settle their families.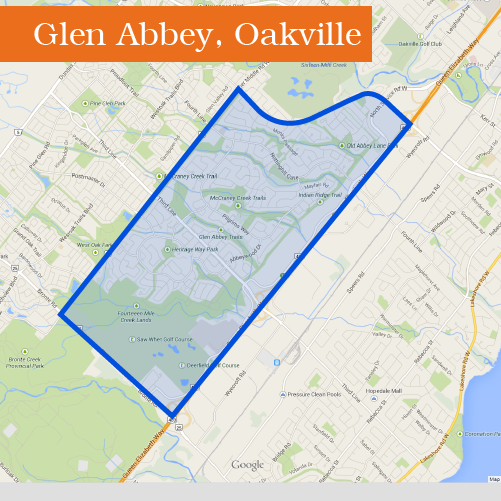 Oakville Stats
Population (2011 Census) / 182,520
Population (2006 Census) / 165,613
Dwellings (2011 Census) / 62,412
Dwellings (2006 Census) / 56,580